Viewings by appointment only, please call prior to arrival to ensure vehicle is still available.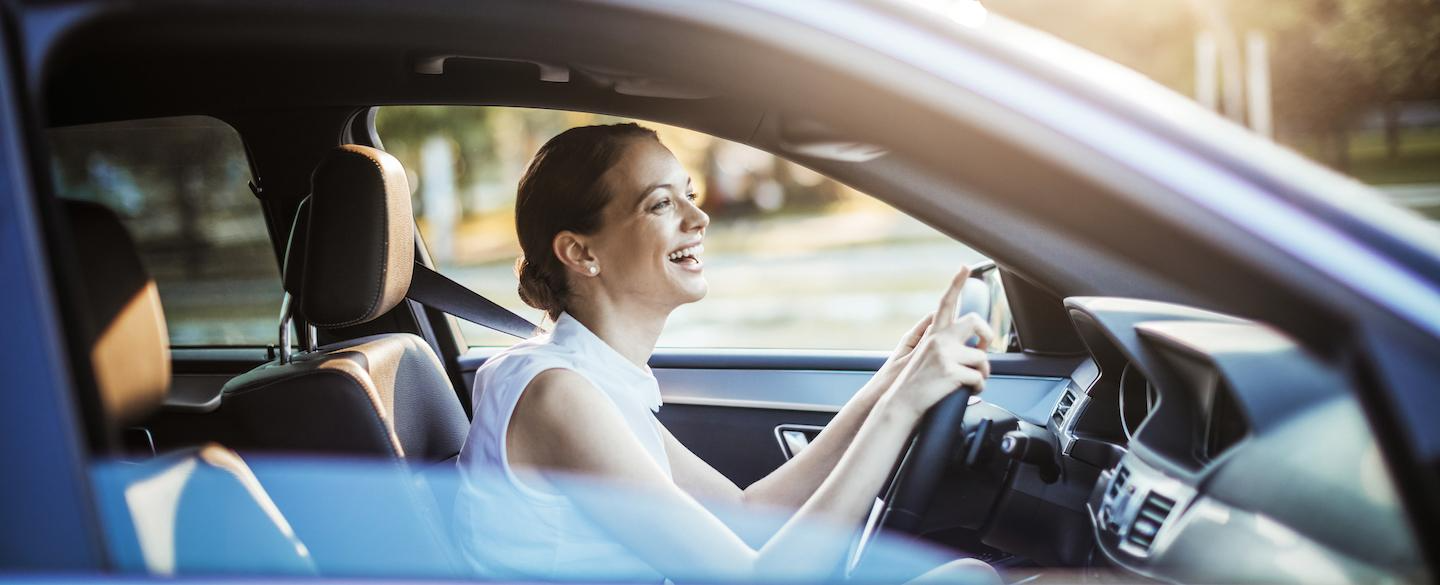 Tell us what do you think about your experience at Echos Motor Company by leaving us a review
Martyn B
Very rapid and helpful communication which helped a lot with a distance purchase. I needed to run an AA check, which was not totally straightforward to arrange. Echos made it work and the the car passed with flying colours. I had lots of annoying questions in the meantime, all of which were dealt with patiently and professionally. Excellent service from charming and helpful people.

Jade A
I purchased my new car today from Danny and Andy and the service I received was fantastic. I was made to feel very comfortable and there was no pressure for a sale at all, they made sure I knew everything I was getting and they even setup my phone to the car. So I highly recommend Echos they have definitely gone the extra mile and I'm one very happy customer!

Brooke J
My wife and I recently purchased a car from Echos, and we can't recommend these guys highly enough. We're Americans, and we were completely unfamiliar with the car buying process in the UK. The guys were incredibly patient with us and helped us through every step of the process. They even offered to deliver the car to us when we were having a hard time finding a way to pick it up. Upon delivery, we found a lovely bouquet of flowers and another gift to remind us of home in the car. Their customer service is unlike anything I've ever experienced buying a vehicle. I suppose I should also mention that the car has been fantastic. Everything is exactly as they told us it was. Do yourself a favor and buy your next vehicle from Echos!

Jessica P
Echos Motor Company were excellent at finding the perfect car for me and when I picked it up they were super helpful and took the time to explain everything to me.I would definitely recommend them.

Laura D
So today after months of trying to find my dream car, I collected my new car from Echo. I quite literally couldn't have asked for better. The car is AMAZING, and the customer service from Danny and Andy was second to none. I couldn't recommend these guys anymore. From the moment I looked at the car, to the moment I drove off in it. I was even given the most beautiful bunch of flowers today, and as I'd mentioned my mum had recently passed away, they even gave me some flowers to lay for her. I would highly recommend this family run business to anybody in a heartbeat. A* class service from start to finish. Thankyou so so much

Deborah C
t 2021 I can't praise Echo's Motor Company enough. I was very picky with that I was looking for and not only did I find my perfect car but also at a reasonable price with fantastic communication and professionalism. I would not hesitate to recommend these guys and will be sure to use you again in future

James S
From the start, having contact on the phone with staff at Echos Motor Company. It was clear that it was excellent customer service the whole way through the sale right to delivery. I was kept up to date with the purchase of an immaculate car exactly as advertised. Test drive and one years MOT, the car arrived promptly with a full tank of fuel, all paperwork and a lovely gift. I can't thank all staff involved enough. If you are looking to purchase a used car in excellent condition and a great price then go to Echos Motor Company. The service was second to none.

Anonymous
Ive Just purchased a 2013 RS5 from Danny and im Genuinely very happy with the service ive received. I have owned dozens of cars and have dealt with alot of sellers and Danny is on the mark. I am very happy with my purchase and would happily buy again from him.

Andy Rudd
Highly recommended!<br />The attention to detail not just with the vehicle but also my needs as a customer and going the extra mile in terms of communication and options where technical questions arose and even went so far as to research the vehicle.<br />Echos went above and beyond to ensure the car was in perfect working order for me. <br />With my additional needs for the vehicle, Echos catered for my needs by trailering the vehicle to a reputable trustworthy specialist.<br /><br />Friendly, welcoming family run business!

Joe H
Top service and brilliant customer service, any questions I had was dealt with immediately & the car is a dream! <br /><br />Great stock and would recommend highly.

Daniel Jatterwill
Echos is absolutely brilliant, Danny was friendly and professional and made it my most pleasant car buying experience ever. I would highly recommend using Echos when buying your next car😊. Five star experience

Andrew M
Amazing service from first point of contact to final. I part exchanged my car with Echos; Danny and the team went above and beyond to make sure I was happy and comfortable with every step of the process. Communication throughout was top notch and I am beyond happy with my new car. If the opportunity presents itself, I would jump at the chance to do business with Echos again.

Thomas S
Excellent customer service and clarity throughout the whole process. Danny was there to answer any questions and always went the extra mile for the customer. So happy with my purchase !

Anonymous
The best experience I ever had from a car dealer all through the journey Danny and his family and staff was very professional and helpful. He's a gentleman and a true businessman. And I'm very happy with my new car thank you Danny and everyone at Echos Motor.

SamanthaC
Had my car delivered with no issues at all, the communication was fantastic and I'm left feeling very very happy with my purchase. Thank you to All at Echos

Daniel Shaw
Very friendly and welcoming from echos, never felt pressurised and felt reassured with the questions we asked about the car, would definitely recommend and use again.

Anonymous
Great car at a great price. Nothing was too much trouble. Really friendly team with no pressure at all which made me feel very confident with my purchase.

Dean Bridgeman
To make it simple Danny, Giles and all the team at Echos are amazing. Spot on service and extremely professional. The car is outstanding and I'm incredibly happy. Some of the nicest and most genuine people I have met in my car travels. Would recommend with no hesitation.

Lorraine Gibson
Just brought an Audi from this great family run business, so friendly and approachable and made the experience so easy! Would definitely recommend, and I had the pleasure of meeting Echo the Great Dane! Who was so adorable and friendly wish I could have crept her in the back!🤣<br />5 star company

Paul H
The team at Echos really made the car purchasing experience a pleasure. Nothing was too much trouble and I was made to feel welcomed and listened to. They will definitely hear from me next time I am looking for a car.

Anonymous
Danny at echos has been brilliant from start to finish, really helpful and so easy to talk to. Danny made us feel at ease and there was no pressure in buying a car from them. Would highly recommend to anyone wanting to buy a well looked after car

Jake W
Dealt with Danny from echos, he was great, very friendly and helpful, I was always kept in the loop, very accommodating too, part of the arrangement was a full inspection from a GTR specialist to have a look over the car, couple things came back on the health check and Danny sorted them before sending it down to me, I would highly recommend these guys and would certainly look to them when buying my next car <br />Thanks again

Gregg Mitchell
I bought my audi S5 from these gents ,and I must say that from my first enquiry to parking the car on my drive was a very pleasant experience, the car was more than the advert or video could show ..I am a very happy customer and would highly recommend buying from echoes

Anonymous
Echos motors were absolutely fanatic from the start. They were very accepting that my finance could take a while due to circumstances and didn't hesitate to help in any way they could. The most important part for me was the sale was not pushed or rushed in any aspect I was told many times if there's anything I'm not happy with that's okay we can't sort it out. They had wheels refurbished and any minor scratches done! The car is perfect! They are the best dealership I've worked with by far and couldn't recommend them more!

Lorraine Fryett
100% would highly recommend, so friendly and helpful. A very personal service and different from any other. I'll definitely be using them again

Sion Evans
Professional and friendly service from start to finish.<br />Danny was very helpful and kept me updated with the sale.<br />Would highly recommend Echos company service.

Dan Healy
Great guys at echos, really personable and professional, couldn't recommend them enough

Paul Pepper
Danny!!!…Honestly by far the best car sales we've ever used. From start to finish was an absolute breeze. No pressure and nothing was a problem, would and already have recommend Echos (Danny) and would definitely buy a car from these guys again. (And Echo the Great Dane) 👍🏼👍🏼👍🏼

Sam Adams
Highly recommended this business, Danny and his Father Andy really went above and beyond, when my finance fell through they put me in contact with the guys they use Octane finance who was amazing and no messing about a few hours later we had the confirmation. Aside from their knowledge and contacts in the industry the cars are immaculate you real get the feel that they care about the customers wants and needs. Honestly it was a pleasure and so was driving away in the M6 Grand Coupe....sorry Danny you had to give it up eventually 🤣🤣🤣 thanks again I'm over the moon

Chukwunonso Oragwu
They have a very good service. They can be trusted and very truthful and open.

Anonymous
A genuine, upfront and honest experience. Danny was an absolute legend. No drama, no headaches and complete transparency when it came to dealing with my purchase. Strong words coming from someone who's also been in the vehicle refurb industry for over 30 years. I've definitely recommended seeing what they have to offer, put this small family owned dealers high on your priority list if they have a vehicle that you want to purchase. If I need a car in the future this will be my very first place to look. Excellent. Keep up the great work.